One of my favourite songs at the moment is Say something by JT and Chris Stapleton. Another is Nowhere Fast by Eminem and Kehlani. I looked up the lyrics and noticed Google is kind of shortchanging sites like Az lyrics. I like it coz it's purple and well laid out, used it for years. It was almost always at the top of search rankings.
But nowadays Google puts lyrics on its own home page, so you don't have to click on the lyrics sites. I get that it's about monopoly easy access, but I feel bad for all the sites that are losing traffic over this. My entire income model is based on helping businesses get more web traffic, so I feel kinda sad when the machine turns against them. It's kind of like the twinge I feel when I search for mpesa rates and the first five hits are from a website that isn't Safaricom.
#BiacharaNeBiachara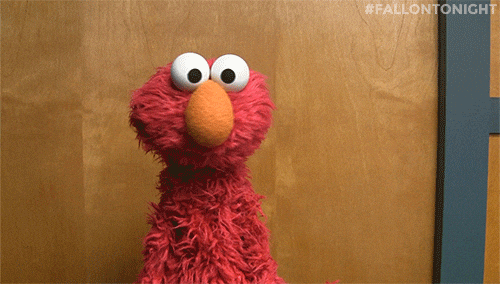 ♫ But if at times my heart it seems like it's in the wrong place ♫
♫ It's probably 'cause it's on my sleeve ♫
I've dated a lot of younger guys who were mama's boys. It's probably a Freudian thing, but that's not really the point. I told one of them that I like Eminem. He said: 'You like a guy who insults his mum?!?' I said: 'I don't like that he does it … I just like how he does it.'
Because Marshall talks a lot of shit about a lot of stuff. Stuff he really shouldn't be talking shit about. But the way he does it, Lord! I love a word-smart man, that's all. And Marshall can play with my words anytime.
Sometimes I think I'd like to meet him. I think a man that plays with words like that must have a beautiful mind, and I'd like to get inside that head. It's what draws me to a lot of the guys I end up with – their ability to turn a phrase. It shows a very specific kind of intelligence, and those smarts turn me way up. Of course they also tend to be mean-spirited and aloof, that's the downside of their genius. That's probably a Freudian thing as well.
I'm listening to music again. That's good, I'm excited about that. I'm not all there yet, but music is a good sign. Also, I'm buying a freezer. For my cats. Because they eat a lot, and I don't have a car yet, so I have to go to Gigiri every two weeks to get them frozen meat. With a freezer, I can go once a month and save 1K on uber. Yes, I'm bougie like that, and yes, I'm a cat lady.
I usually jav to Gigiri and uber back, because it's hard carrying 20kg of cat mince in two matatus on opposite ends of the CBD. I recently discovered I can have the cat mince delivered by nduthi, but it still costs about a K, so either way, cutting down the trip to once a month saves me a lot. It also gives me extra space in my fridge, which is almost always full of cat food.
So I'm buying them a separate freezer. Because I can. And because I want to. It's a lesson I'm learning of late. That I don't always have to second-guess or justify my actions. Sometimes, I can just do shit because I can, and because I want to. It feels kinda nice. A form of self love I suppose.
When you have cyclic anxiety and depression, sometimes, life doesn't seem like it's worth living. And that sense of hopelessness is triggered by the tiniest things. A missed call that wasn't returned. A bounced date that wasn't rescheduled. A sharp look from the teenager. It's scary how fast you go from, 'Well, that wasn't very nice,' to 'Maybe I should jump in front of that bus.'
It's not a conscious mental progression. It's reflex, automatic. It's how the depressive brain is wired, and it's something you have to live with, forever. Getting better isn't about stopping the reflex, coz that never stops. Recovery is about spotting the thought, noticing it's there … and choosing not to act on it. It's a part of you. It's a part of me, But it's not a part we have to act out.
♫ Rumour has it ♫ Adele ♫